 We are always ready to seize new market opportunities, in any segment of the supply chain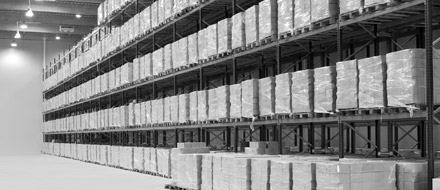 With our experience in the fashion world, Marzotto Group is much more than a prestigious supplier of quality fabrics. Its mission is Client satisfaction: to supply a product that is ready to use and ready to be packed; to operate as a genuine "full-service textile company."
FROM WAREHOUSE TO TEXTILE LOGISTICS HUB
We have revamped our logistics function to offer additional processing and dispatch services to add value for our Clients. No longer a simple repository for goods storage, it is now a real international processing and dispatch center. We have set up a geographical logistics hub at Group level, which has reduced lead times for preparing and dispatching fabrics.
The aim is to centralize and standardize the supply chain for greater operational efficiency and full Client satisfaction.
Marzotto Group is extending its control to the value chain to become a full-service textile company with a truly end-to-end approach.